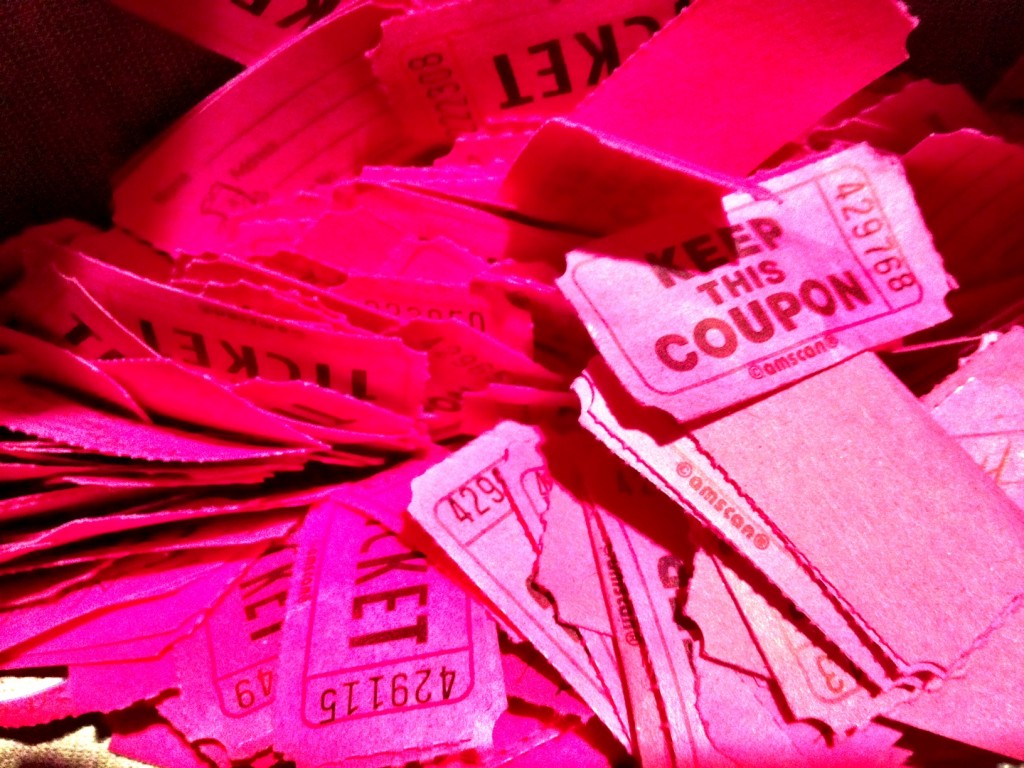 Monday – November 19, 2012
Over the weekend, DJ Bandcamp held his FIRST charity event under "Camp For A Cause" for Breast Cancer Awareness in his hometown of Youngstown, OH at The B&O Station Banquet Hall. For the event, Bandcamp and his team had been selling raffle tickets and garnering sponsors to raise funds to donate back to the National Breast Cancer Foundation. With the help of several local businesses, Bandcamp was able to give away nearly 50 items through a silent auction. They also received signed items from The Boston Celtics, Chicago Bulls, Washington Redskins, Cincinnati Bengals, and Denver Broncos for a live auction. Bandcamp would like to extend a special thank you to "Knight Line Signature Apparel" for donating over 50 "Camp For A Cause" T-shirts to serve as a memento for those who came out to support the event and Edible Arrangements for catering such a great cause.
Since the raffle tickets were sold all over country, the winning ticket numbers will be posted right here on djbandcamp.com/camp-for-a-cause. Winning ticket holders will have 3 weeks to present their winning ticket in order to claim their prize. After 3 weeks, if prize goes unclaimed, another drawing will be held with the remaining tickets. Those winners will then be announced on the website and also have 3 weeks to claim their prize. After the second round of drawing, if prizes go unclaimed, they will remain unclaimed.
All winners, email campforacause@djbandcamp.com to claim your prize!
And The Winners Are:
429657 – Day with DJ Bandcamp
429770 - 2 Floor Tickets to a Cleveland Cavaliers Game
223953 - 2 Tickets to a Cleveland Browns Game (Claimed by Carla Bulford)
429693 - Clothing Package from Corporate and an iPad
429518 - Clothing Package from Original Thought Required and an iPod
429816 - $100 Speedway Gift Card and an iPod Shuffle
429733 - Sneaker Giveaway totaling $180
429691 - Clothing Package from Make Plays or Die and a $30 Friday's Gift Card
223150 - $50 Speedway Gift Card (Claimed by Charles Colvin)
429181 - Clothing Package from Orginalitees and a $25 Wal-Mart Gift Card