Guess Who DJ'd A.J. and Miranda Green's Wedding?
March 21st, 2015. Fresh off the European Tour with Stalley and my move to Austin, TX for SXSW, I caught a 6 am flight from Austin to Atlanta, GA to DJ one of the biggest events in my DJ career.
When I landed in the ATL, I was scheduled to meet my one of my homeboys, Matt, who was gonna pick me up from the airport. I hadn't had a haircut in almost a month, so I flew my barber in town the night before so he'd be there once I touched down. Prior to leaving for the European Tour, I went and got sized and had my suit mailed down to ATL because I knew I wasn't going to have time to make it all happen in the same day. So I went and got my haircut first, then picked up my suit, headed to the mall to buy shoes, grabbed food, then finally went to the hotel to get dressed.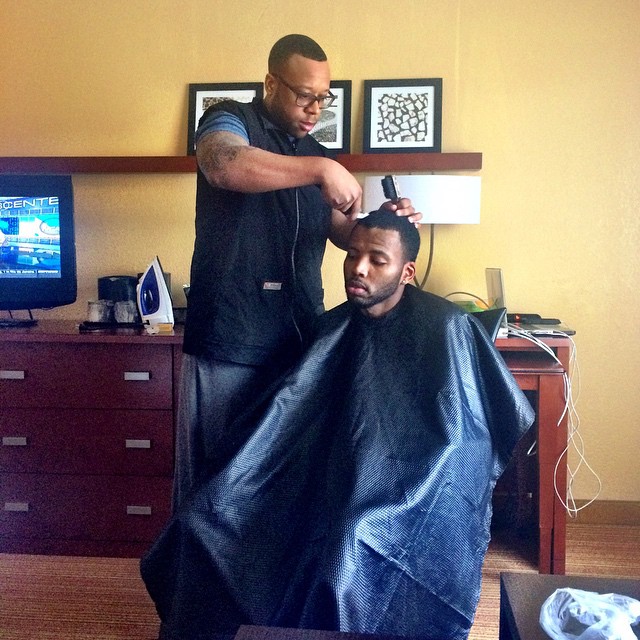 Let's cut to the chase, this wedding was the most extravagant event I have ever been a part of. The venue was amazing, the decor was luxurious, and I couldn't be any happier for 2 people. Words will do their wedding no justice. When the full-length video drops, I will do my best to try and get it uploaded on my site! Until, here are a few pictures.