Champions Classic: Duke vs Michigan State & Kentucky vs Kansas
November 18th 2014. As the Official DJ of the Indiana Pacers, I had the opportunity to DJ the State Farm Champions Classic inside Bankers Life Fieldhouse in Indianapolis, IN.
Though I DJ for the NBA, I never had the opportunity to spin at a nationally televised College Basketball Game. The atmosphere in the arena is totally different of that from the NBA due to the passion of the fans who attend. It was my first look inside the hype that is "Big Blue Nation" and they are, without a doubt, the loudest fans in college basketball! I had the opportunity to meet Coach Calipari which was extremely humbling, as well as get my first look at Coach K and Coach Izzo live and in-person!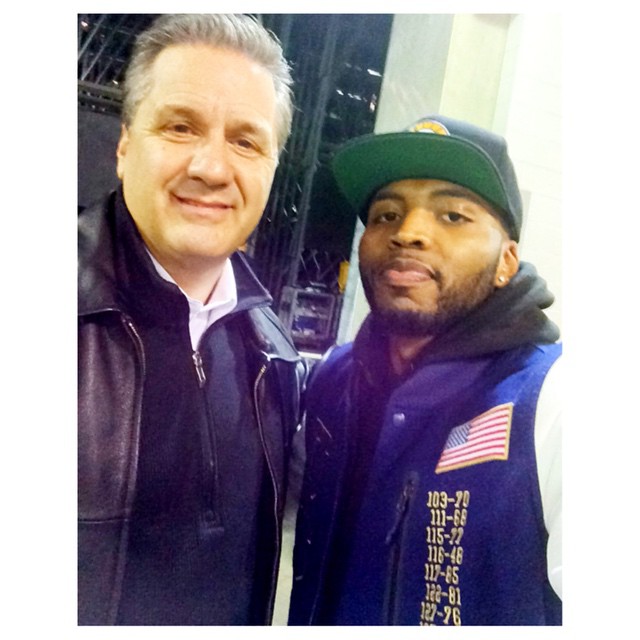 (Pictured: Coach Calipari and DJ Bandcamp)